Photographer Mike Veleri Get thought the head a good shot of cloudy sunset over pandanaram harbour. Reader of standart times of new Bedford saw something more heavenly. Laura Mose calute to congrolate Valeri for capturing the Angel an floating in the clouds. Look ok ;)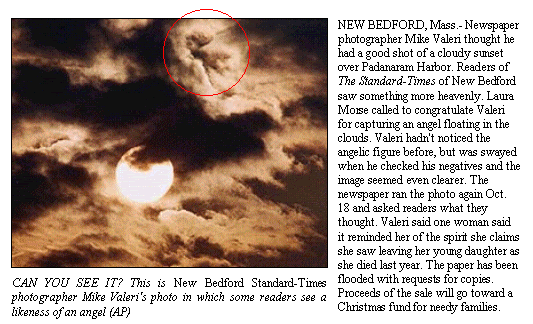 According to the sender: 

Some statues idolatrous property of the church of God when burned, see apinya form a dragon, since that time many miracles of God occur stairs into the home page, one of them is her husband who was deaf 15 years experience healing from God.

Categories Photo Satan Hantu